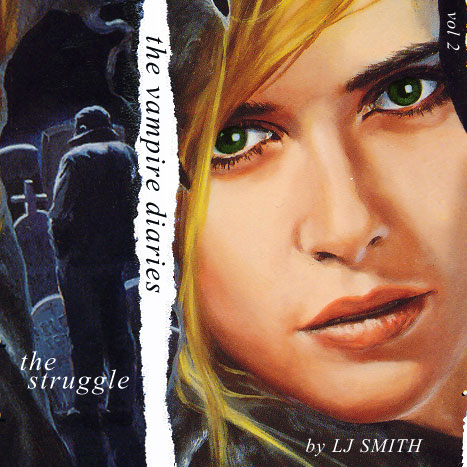 Continuing Season 3 of B&C with THE VAMPIRE DIARIES: THE STRUGGLE. This is LJ Smith's second novel, published October 1991. A trilogy in four parts!
What's aged well, what's going in the trash, and can we possibly recommend this?
Featuring Cyna drinking an alcoholic shake, "Vampire Cocktail" (vanilla ice cream, Triple Sec,  white creme de cacao, and strawberry drizzle) and Ollie with some cousin-of-babywine (Wild Vines blackberry merlot). Intro theme - "Let It In" by Josh Woodward.
Bonus content! Peep Cyna's drank set up via our Twitter sharing. (Ollie opted not to take a pic because they were drinking the same thing as book 1, in a MLP:FiM Twilight Sparkle mug.)
Next time: TVD: THE FURY! Chiller and Chillest tier patrons will receive this episode a few days before it goes public!
(1h 38m. Content Warning: Vulgar language, drinking alcohol, shipping boys together, dramatic readings, and whining that Katherine deserves better from the hosts; compulsive heteronormativity, thinly veiled metaphors for sex/sexual assault, manipulation, gaslighting, abusive friendships, violence, manpain, girlhate, sexualizing teenagers, victim shaming and blaming, stalking, inappropriate teacher-student dynamics, blood, bullying, main character death, atmospheric spookiness, and Gothic horror from the novel. )
Psst! Want to get B&C delivered to your inbox days before it goes live to the public? Become our patron at the $2 or higher level and you are in! Already our patron? Then you know what we're talking about! Enjoy, friend!
Play Now